Click on the star wherever you see it on the map for special information highlighting some of our feature activities and exhibits!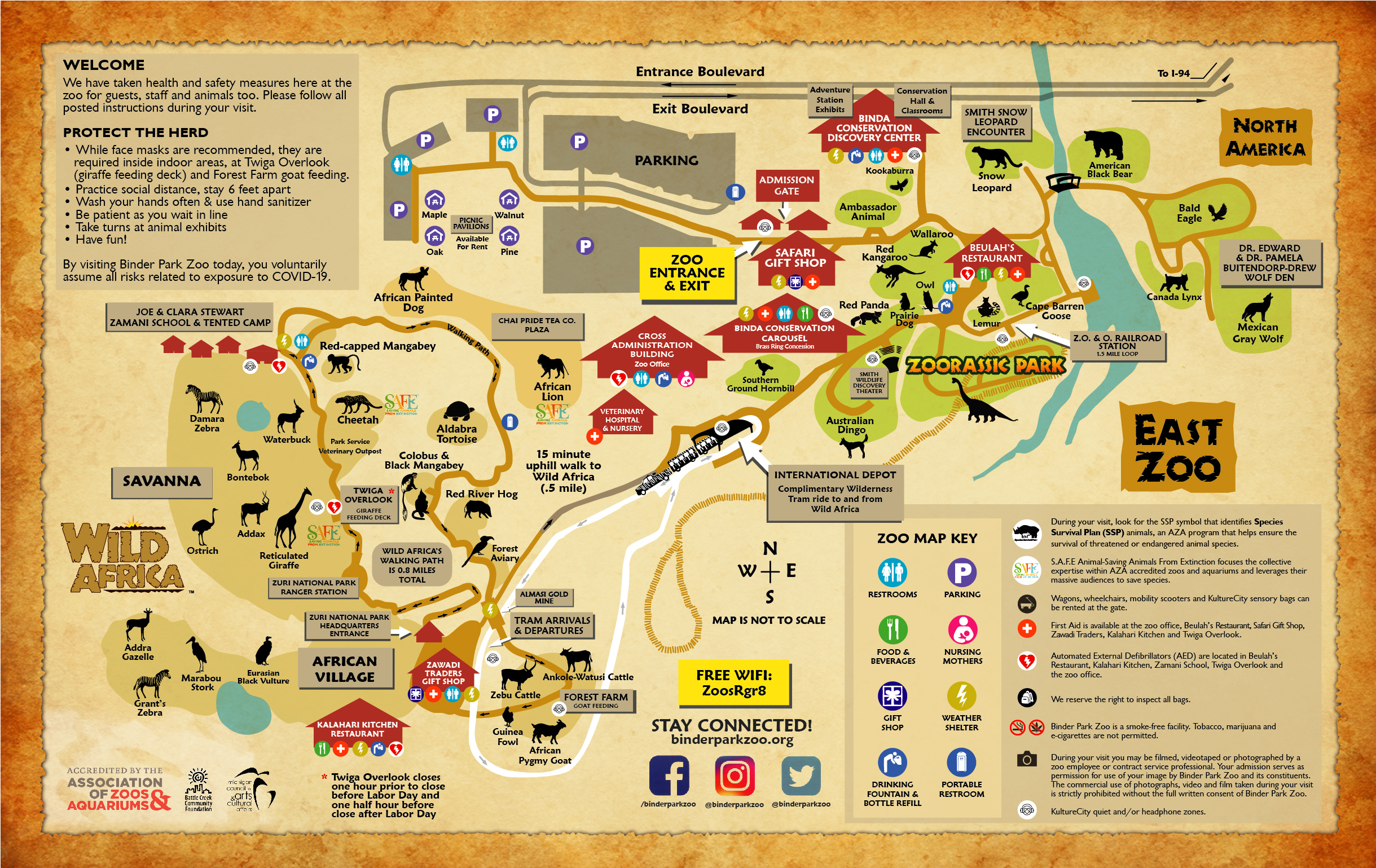 Facemasks and sanitized hands are required - no exceptions. This is to help keep the giraffe safe!
Trams are currently running at half-capacity due to social distancing measures
Rides on the Z.O. & O. Train are temporarily suspended
The carousel is open but limited and modified for social distancing!
The Adventure Station exhibits are temporarily closed
Goat feeding! Facemasks and sanitized hands required.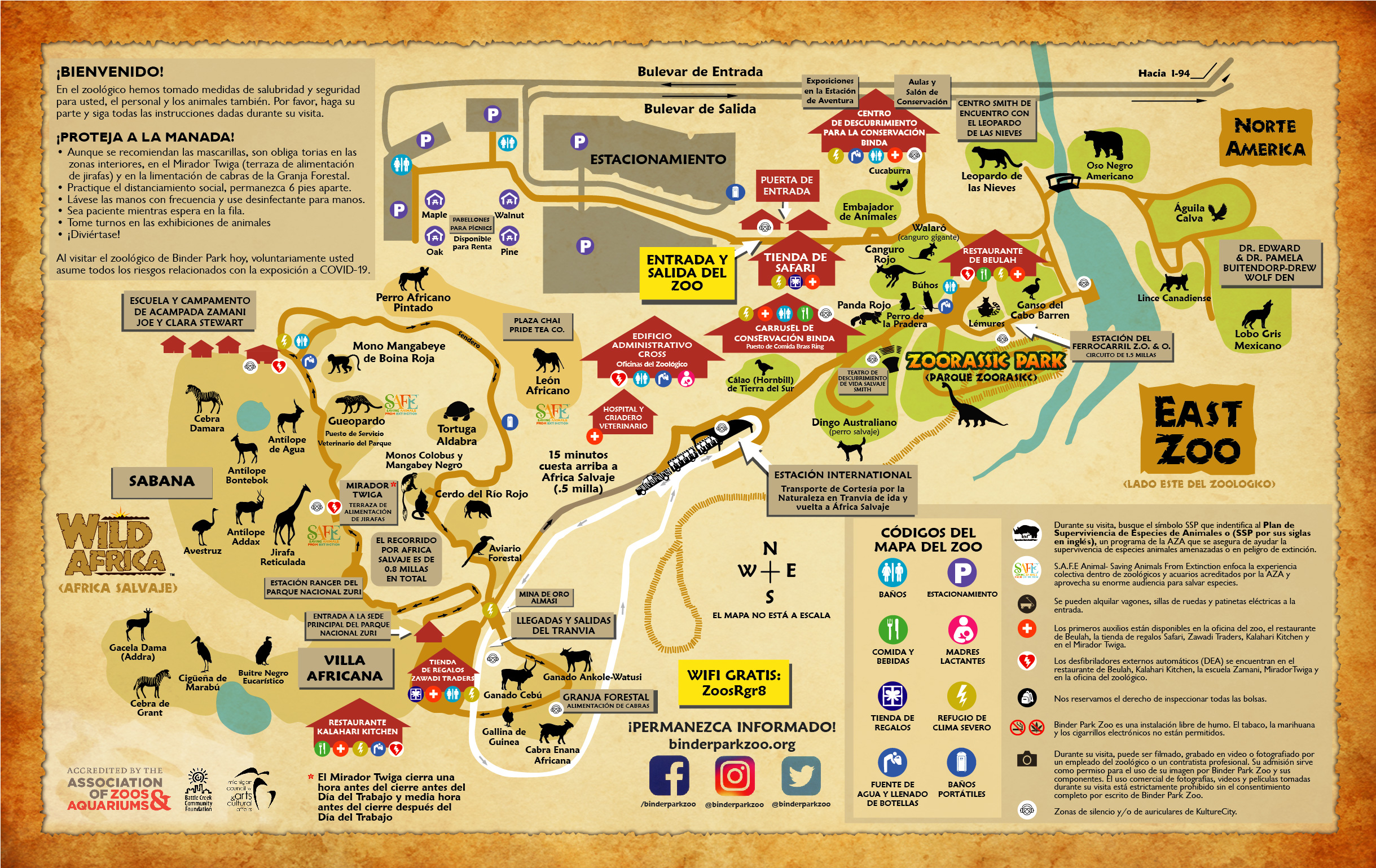 Se requieren mascarillas y manos desinfectadas, sin excepciones. ¡Esto es para ayudar a mantener a la jirafa a salvo!
Los tranvías están funcionado actualmente a mitad de capacidad debido a medidas de distanciamiento social.
Los paseos en el Tren ' Z.O. & O.' están suspendidos temporalmente.
Las exhibiciones de 'Adventure Station' están cerradas temporalmente
¡Próximamente, en breve, pronto!
¡El carrusel está abierto pero limitado y modificado para el distanciamiento social!