Click on the star wherever you see it on the map for special information highlighting some of our feature activities and exhibits!
Free tram rides to Wild Africa, enjoy your trip!
Take a spin on the Binda Conservation Carousel. $3 per ride.
Take a ride on the Z.O. & O. train. $3 per ride.
Feed our "always hungry" goat herd! $0.50 per serving
"High-flying" ropes course and zip-line adventure coming Summer 2022
$2 per lettuce leaf
$8 for five lettuce leaves
Click Here!
Próximamente mapa español actualizado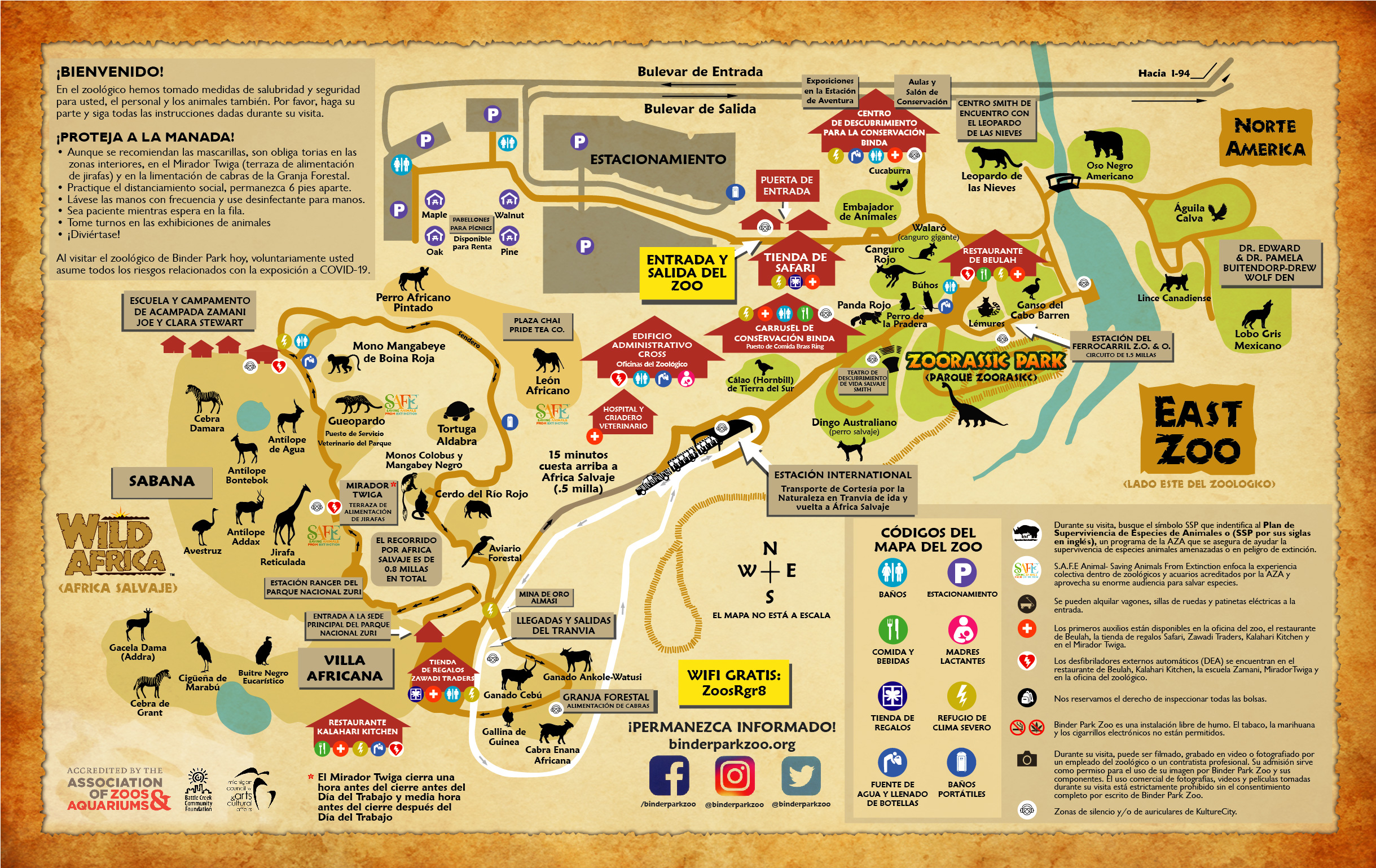 Ya no se requieren máscaras faciales
Actualmente, los tranvías funcionan a plena capacidad
¡El carrusel está abierto!