Click on the star wherever you see it on the map for special information highlighting some of our feature activities and exhibits!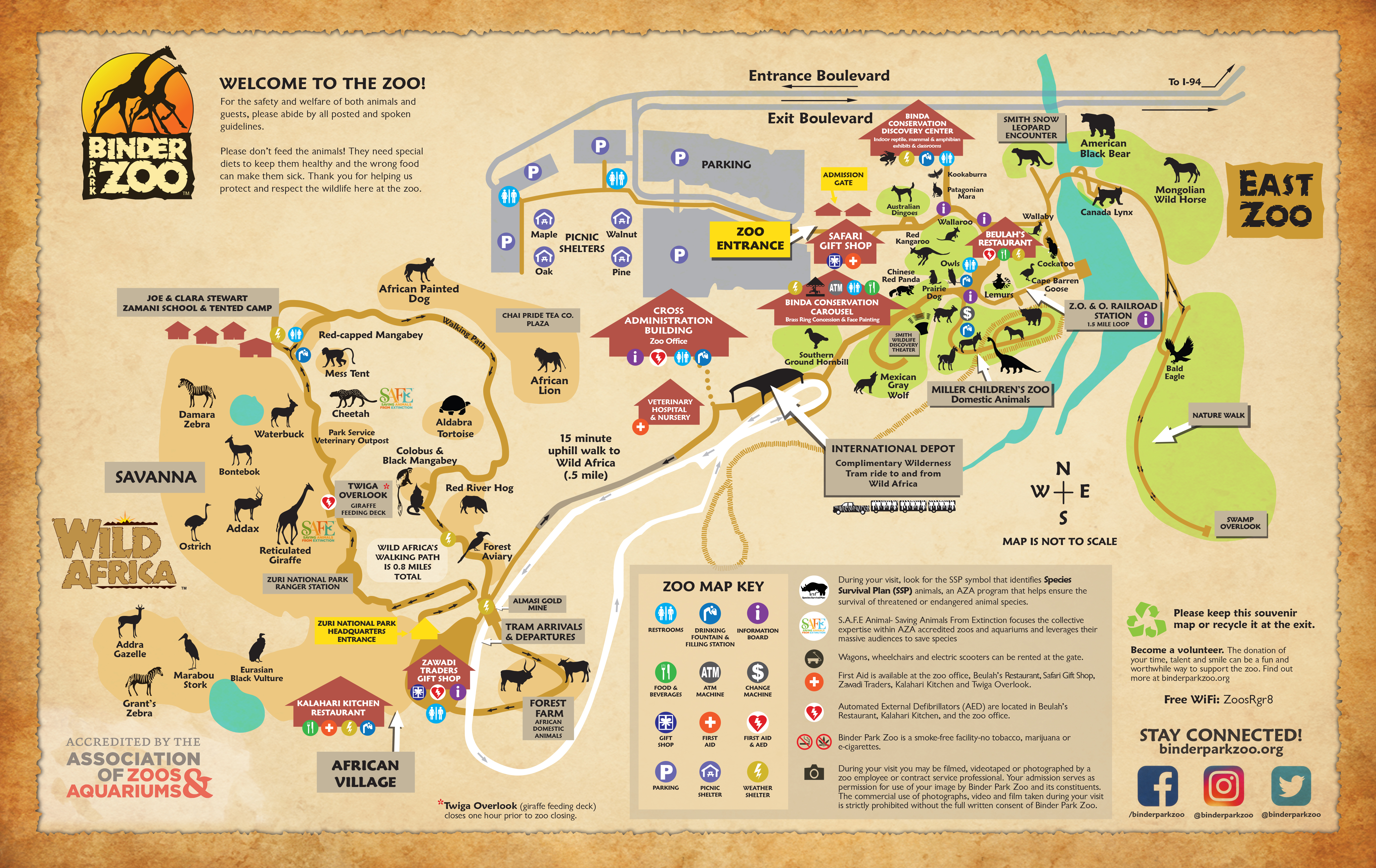 Visit our NEW African Lion Exhibit
Catch a FREE Tram ride to Wild Africa
Want to stay the night in Wild Africa?
"All aboard" at the Z.O. & O Train Station
Visit our indoor sloth, reptile, & amphibian exhibits!

11 African painted dog puppies on exhibit!