* Hours are subject to change without notice. We recommend calling the zoo the day of your visit to confirm the courses are open.
Monday-Friday, 11am-4pm
Saturday-Sunday, 11am-5pm
Fall Hours (Starting September 5 - October 29)
Wednesday - Sunday, 11am - 3pm


Little Larks Chaperone
ONE responsible chaperone (18+) is required for each child to participate on Little Larks.
Guidelines for SkyLark Ridge
Shoes
Footwear must be closed-toed with no heel. Tennis shoes are recommended.
Bottoms
We recommend that no dresses or skirts be worn.
Shorts long enough to cover the thigh are recommended. This makes wearing the harness more comfortable.
Not recommended for those with: 
Recent surgery

Back or neck injuries

Pregnancy

Recent stitches

Difficulty ascending or descending stairs
Other
Hair longer than shoulder length should be tied back.
Those who are intoxicated will not be permitted to participate.
Sky Trail® + Sky Rail® (SkyLark Ridge)
Min: 48"
Max: 80"
Sky Tykes® with Sky Rail® (Little Larks)
Max: 48"
Sky Trail® + Sky Rail® (SkyLark Ridge)
Max: 300 lbs.
Binder Park Zoo, together with the Board of Directors, is proud to make public the news of the Charles and Lynn Zhang SkyLark Ridge, an amazing ropes course and zip line adventure where zoo-goers can awaken their inner explorer in a "high-flying" attraction of epic proportions!
Read the media release announcing the Charles and Lynn Zhang SkyLark Ridge here.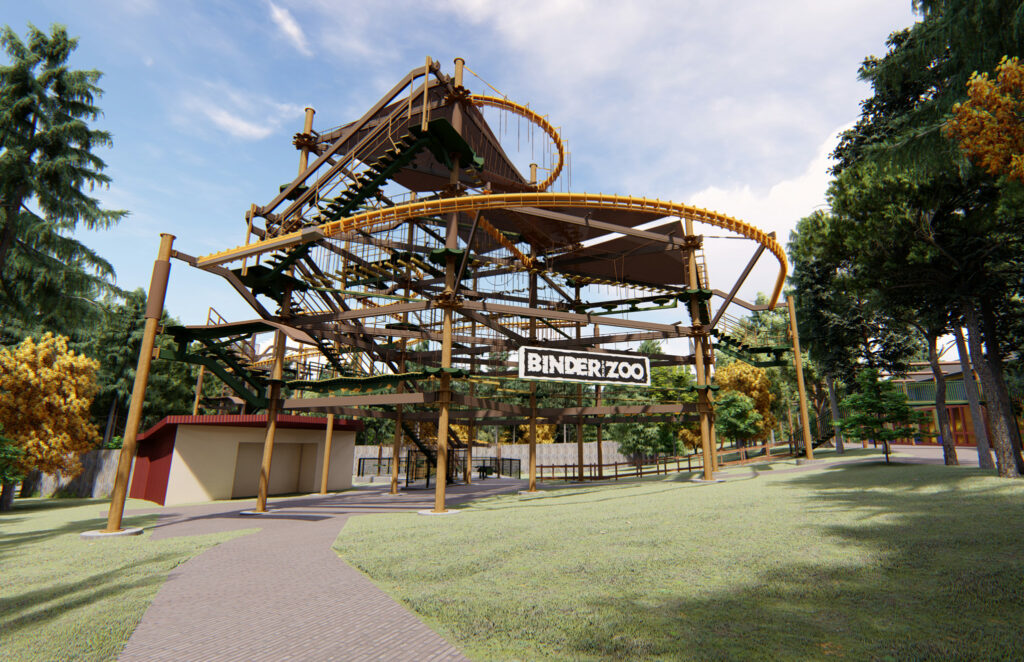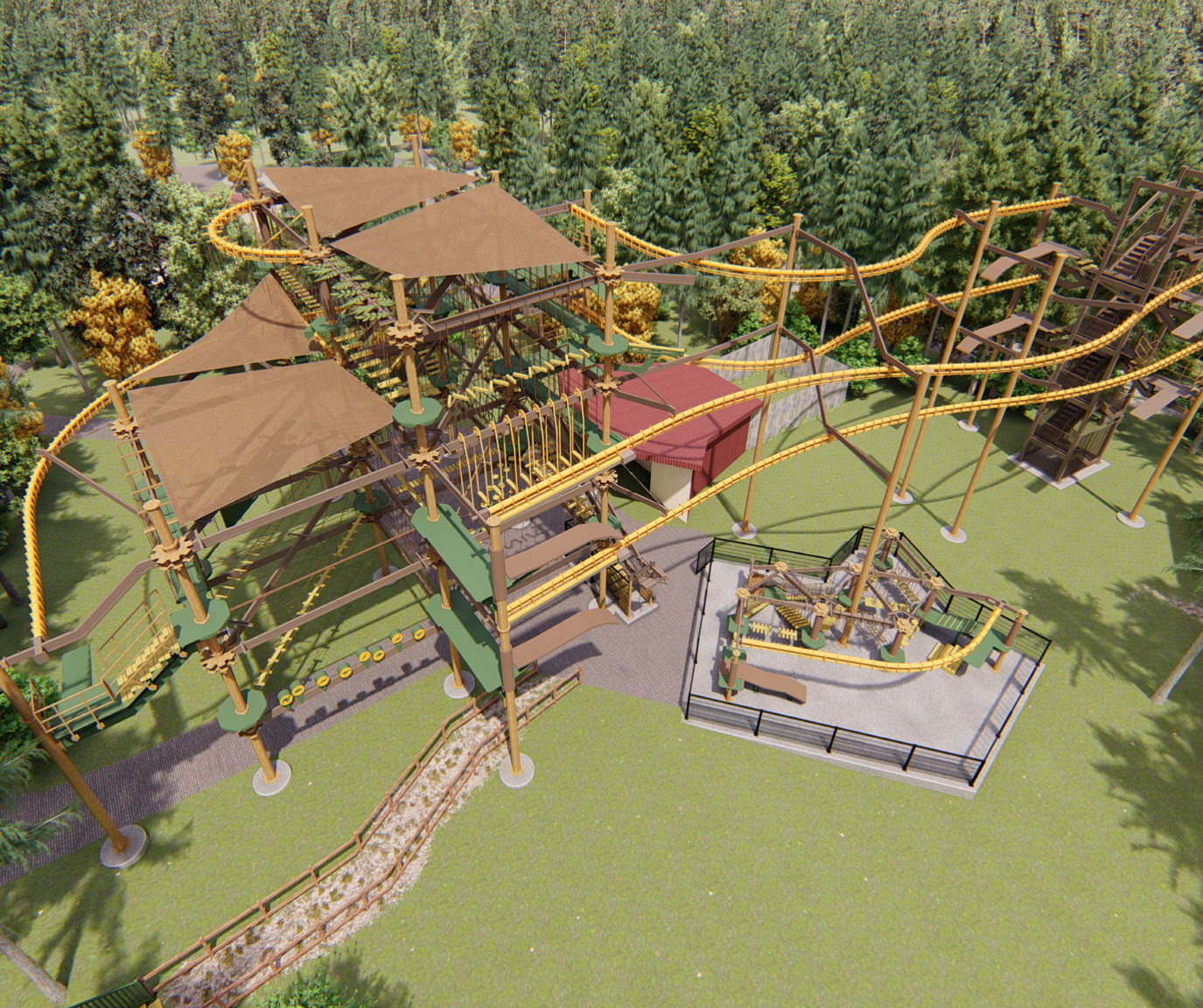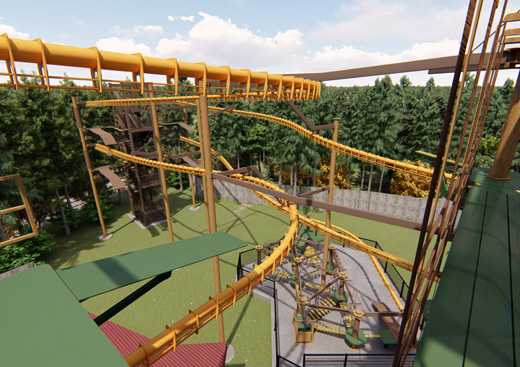 From left to right: Leslie Walsh, Director of Marketing & Development, Binder Park Zoo; Amy Jones, Board Trustee, Binder Park Zoo; Diane Thompson, President & CEO, Binder Park Zoo; Rick Hughey, Executive Vice President/CEO, Irving S. Gilmore Foundation; Mrs. Joan Higgins; Linda Freybler, CEO, Calhoun County Visitors Bureau; Charlie & Anne Burnham, Burnham Family Foundation; Lynn & Charles Zhang, Zhang Financial; Tom & Gayle Kolassa; Greg Moore & Carolyn Bloodworth, Consumers Energy Foundation; Vince Pavone, Lakeview Ford; Brenda Hunt, President & CEO, Battle Creek Community Foundation; Sara Jeffery & Sarah Jack, Oaklawn Hospital; and Allison Stoddard, Donor Relations Associate, Binder Park Zoo. Missing from photo: Rick & Linda Tsoumas, The Planning Group; Susan Baldwin, Thomas & Gloria Olin Family Foundation; and Carolyn Pavone, Signature Associates Kalamazoo/Battle Creek