Binder Park Zoo advises zoo visitors to take these precautionary measures to protect themselves against Eastern Equine Encephalitis-
Use repellent: When outdoors, use insect repellent containing DEET, picaridin, IR3535 or oil of lemon eucalyptus on exposed skin and/or clothing. The repellent/insecticide permethrin can be used on clothing to protect through several washes. Always follow the directions on the package.
Wear protective clothing: Wear long sleeves and pants when weather permits
The zoo will have complimentary bug spray stations located at the Entrance Gate, International Depot, Zawadi Traders (African Village), Twiga Overlook and Pride Provisions (lion exhibit) for guests to use.
Go to https://www.michigan.gov/documents/emergingdiseases/MI_Mosquito_Control_Tip_Toss_660913_7.pdf  for further steps you can take to protect yourself and your family.
Binder Park Zoo is open for the season
Zoo office hours
Monday - Friday 8:30am - 5pm
Saturday 10am - 4pm
Sunday 10am - 4pm 
With exception to special events 
Welcome to Binder Park Zoo
HOURS OF OPERATION WILL CHANGE on Tues, Sept 3 to 10am-4pm daily through Oct 6
The zoo will be CLOSED Oct 7-13, and will reopen to the public on Mon, Oct 14 daily from 10am-4pm through Thurs, Oct. 31 with reduced admission of $10 per person
Animal welfare is a top priority at Binder Park Zoo. Please be aware that some animals like giraffe, require temperatures to be at least 55 degrees and sunny to be on exhibit. Other factors like rain and wind may also delay or prevent them from going on exhibit. Check for updates by calling the zoo office at 269 979-1351 between 10:00am-4:00 pm. If call volume is high you may need to leave a message. Your call will be returned as soon as possible. Please understand that animals on/ off exhibit can change as quickly as the weather!
General Zoo Admission Rates

Binder Park Zoo Members: FREE (Must show ID)  |   Military: $1.00 off with ID   |  AAA Member: 10% off with ID

We do not accept coupons from outside organizations, including Groupon.
DINING
Beulah's Restaurant is located in the heart of the east zoo and opens daily 30 minutes after the zoo opens, and closes 30 minutes before the zoo closes.
Kalahari Kitchen is located in the African village plaza. Seasonal hours apply. Please check hours of operation at the admission gate.
The Brass Ring is located inside the Binda Conservation Carousel hall and features ice cream and other snacks and treats.
Food Carts are conveniently located throughout the zoo, each offering a variety of refreshments available to purchase.
SHOPPING
Safari Gift Shop is located at the zoo exit and is where you'll find unique, affordable gifts and apparel for everyone.
Zawadi Traders is located in the African village plaza near the tram station. Explore a collection of genuine African and African- inspired goods for the perfect gift or souvenir.
Visit Binder Park Zoo on any Animal Play Day and witness first hand how our zookeepers keep the animals active and happy. Play Days are a perfect way to see how the animals receive enrichment and to learn more about the animals.
Times and animals are subject to change without notice. Check with the entrance for updates.
Jiggly Gelatin Day
May 27
Branch out with the Animals
June 23
Watermelon Madness
July 4
Reptile Weekend
August 3&4
Chillin' on a Summer Day
August 18
Going Bananas
September 8
Training Day
 
September 28
Carb Free Day
October 5
Harvest Day
 
October 26
Zookeeper Tails are a fun way to learn insider information about our animals from the people who know them best... zookeepers! These chats take place daily throughout the season; Memorial Day through Labor Day.
Monday
Red panda 11:00
Wolves 1:00
Tuesday
Snow leopard 11:00
Monkey Valley 1:00
Wednesday
Black bears 11:00
Lions 1:00
Thursday
Snow leopard 11:00
Cheetah 1:00
Friday
Aldabra tortoise 11:00
Canada lynx 1:00
Saturday
Snow leopard 11:00
Lions 12:00
Savanna (African Village) 1:00
Sunday
Conservation Discovery Center 11:30
African painted dogs 12:00
Red River hogs 1:00
When we have chilly spring/fall weather, some of our temperature sensitive animals, like the giraffe, may be off exhibit when conditions are too cold and/or rainy. We will do our best to post animals off exhibit and any delays at the entrance to the zoo each day. Visitors can call zoo office for updates.
We apologize for any inconvenience.
Picnic tables in the pavilions are available to guests on a first-come first-served basis. Pavilions are available for rental if you wish to reserve a space for your corporate picnic, family reunion, or other get-togethers. Picnicking is only allowed in the picnic areas located adjacent to the zoo parking lot. Coolers are not allowed inside the zoo.
Enjoy a trip to Battle Creek
Play Binder Park Golf Course & visit Binder Park Zoo
with packages through Marriot at http://marriott.com/btlcy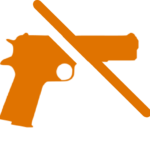 Binder Park Zoo is a Weapons Free Zone.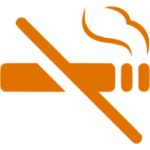 No smoking allowed on zoo grounds (includes e-cigarettes).
Wheelchairs and other devices designed for persons with a mobility impairment (electric powered or manual) are permitted inside the park.
Devices other than a wheelchair or powerchair/scooter, if used for a mobility impairment only, may be allowed into the park upon final approval of zoo personnel. The following devices will not be permitted: unicycles, bicycles, golf carts, gas powered vehicles of any kind, including ATV's, lawn mowers, go-carts, etc.
There is a maximum speed limit for all mobility devices of 5 miles per hour inside the park. For the safety of our guests, anyone who does not comply with the speed limit or is operating the device unsafely will be asked to leave the zoo.
Any wheelchair or scooter wider than 29 ½ inches will not be able to board the trams to Africa, the carousel, or the ZO&O Railroad. Ramps for all rides have a 600 lb maximum capacity.